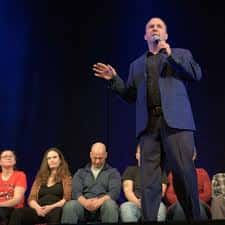 Frank Santos Jr. returning to Boneheads Live
Back by popular demand! The "R Rated" comic hypnotist brings his show back to Fall River. Saturday, August 24th at 9pm, Frank will pluck lucky people from the audience and put them under his spell - to your enjoyment. 

Limited tickets are available for the show ($15) and a buffet will be available before the show for an additional $10.

Check out our Facebook event for more info.